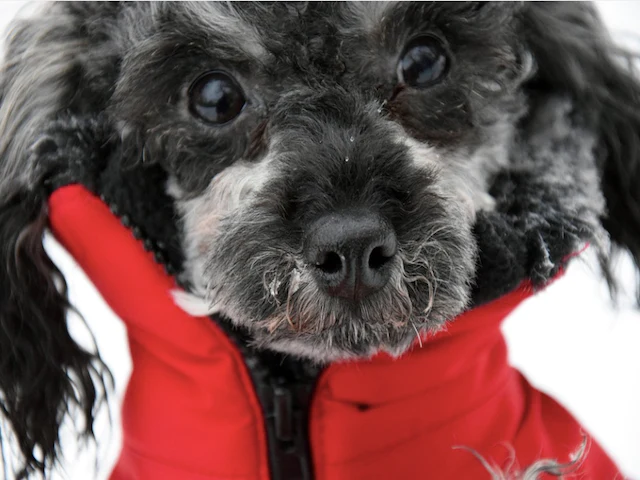 Winter is upon us, even at Green Dog Dental in Los Angeles, and with it comes the cold weather. Though our furry friends have fur to help keep them warm, in colder or particularly humid climates it's often a good idea to have a coat or two on hand to keep your dog comfortable during winter walks. The team at Green Dog Dental has come up with a list of things to help you accomplish this task with confidence!
REMEMBER, IF YOU'RE COLD, THEY'RE COLD!
If you look online for "dog coats", you'll be inundated with tons of adorable furry fashion statements. But what should you really be looking for when buying a coat for your dog?
DO DOGS REALLY NEED A COAT?
Does your dog really need a jacket? Not all of them do. Some breeds are made for cold climates and don't require any extra protection against the chill. So, before you go shopping, consider that these are the types of dogs that may need a coat:
Short haired dogs or very small dogs
Dogs with a weakened immune system or health problems
Older dogs and young pups
Dog breeds accustomed to warmer climates
Thin dogs
COMFORT IS KEY
If your dog is uncomfortable in the coat you buy for them, you might have a hard time getting them to wear it. Choose something that fits them properly (it's a good idea to measure them for a proper fit!) and that is easy to get on and off.
Think Velcro rather than buttons. Coat sizing for dogs varies greatly by brand, so a "medium" in one style might be considered a small in another. Your tape measure is your friend.
CONSIDER YOUR CLIMATE
A dog in California will need a very different type of winter coat than a dog in New York City. If the coat is too heavy, your dog may feel too warm. The same goes for jackets that aren't heavy enough.
Pay attention to the material and filling used and consider your dog's natural fur coat. Dogs with short hair may need more protection from the cold than a dog with a thick undercoat.
WASHABILITY
Don't buy a dog coat that isn't washable. Trust us. It's not a good idea.
LIFESTYLE
Consider your dog's lifestyle. Is your dog a runner? Make sure to buy a coat that offers plenty of range of movement. If your dog is older or suffers from arthritis, look at coats that are easy to get on and off.
BRING YOUR DOG WITH YOU
If possible, bring your dog with you when you go shopping! We know that online shopping is so easy and so much fun, but it's always a good idea to try on different coats before choosing one. If you can, bring your dog to the local store and have them try on a variety of sizes and styles. Not only will you get the best fit, but what could be cuter than a doggy fashion show?
There are literally thousands of dog coats on the market to choose from, but don't be intimidated! With the proper measurements and a sense of what your dog needs, you'll definitely be able to find the right coat for your four-legged friend.