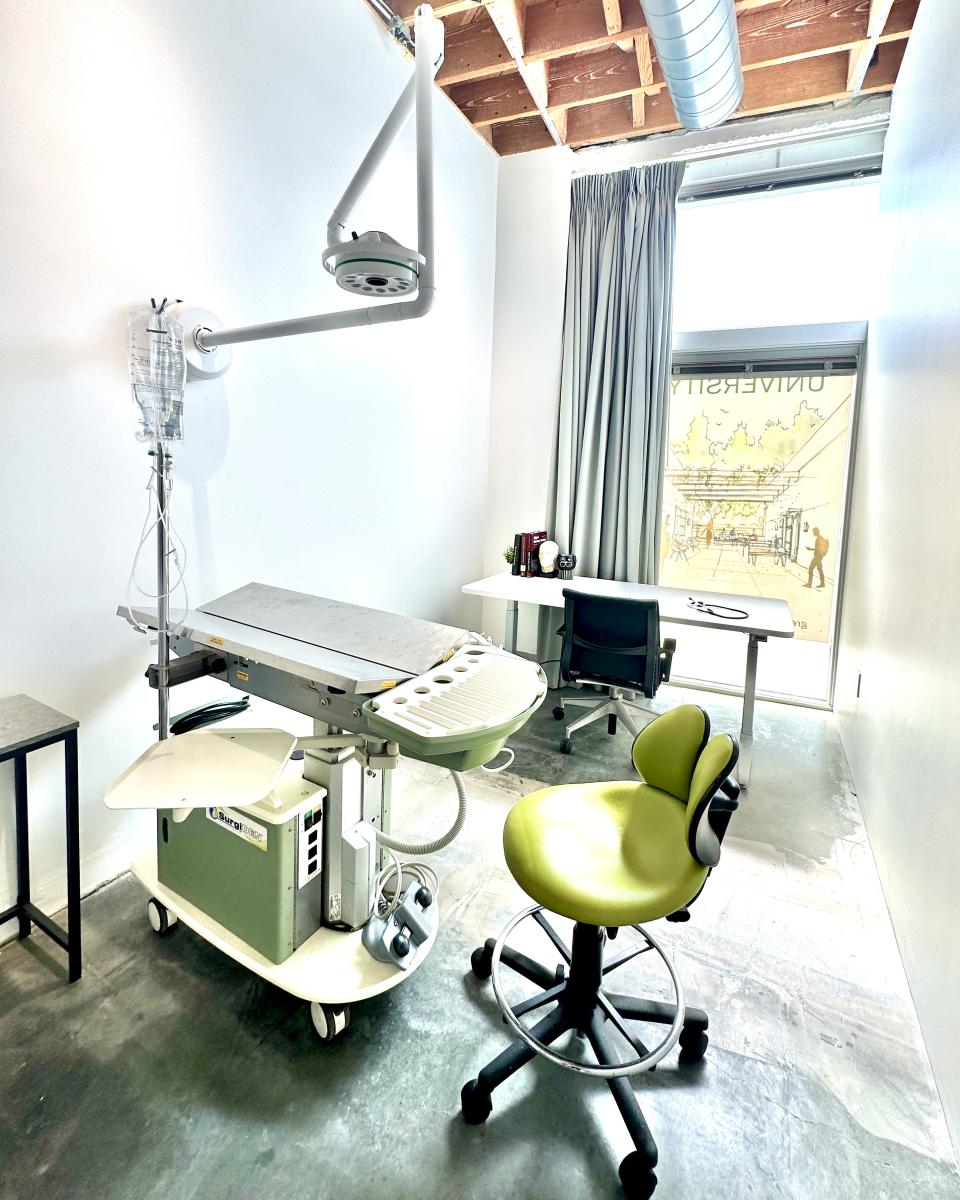 Green Dog Dental and Wellness is proud to introduce our out-patient internal medicine service led by Dr. Michael Geist, DVM, DACVIM (internal medicine).
Our goal is to provide the best possible service and the highest standard of veterinary care for our referring veterinarians, their clients, and their small animal patients. We strive to provide a professional and convenient alternative to our clients and colleagues. We will partner with referring veterinarians to provide advanced veterinary services without the need to go to a large emergency hospital.
Dr. Geist has been practicing internal medicine for the past 12 years. He has a passion for educating clients about their pets' chronic medical diseases. Over the years, he has developed more specific interests in endocrinology, autoimmune disease, liver disease and gastroenterology including microbiome science.
Dr. Geist will be offering the following out-patient procedures:
Abdominal ultrasonography
Neck/thyroid/parathyroid ultrasonography
Gastrointestinal endoscopy and colonoscopy
Bone marrow aspirates/biopsy
Ultrasound-guided liver biopsy
Joint taps/Arthrocentesis
Thoracocentesis/Abdominocentesis
Fecal Microbiota Transplantation
Feeding Tube placement