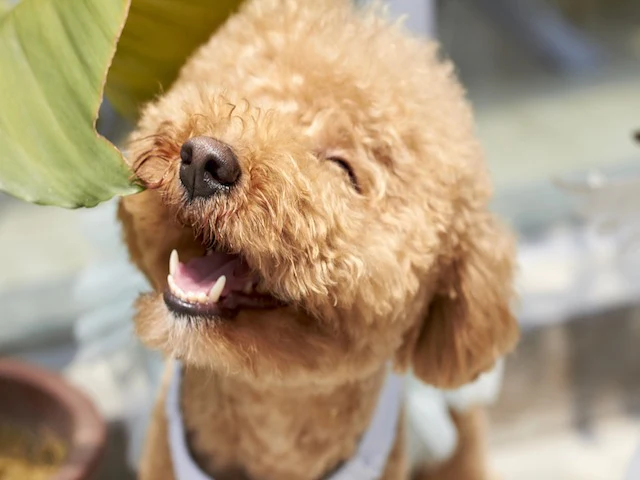 Green Dog Dental is happy to remind you that February is pet dental care month! Unlike many of these made up holidays, this one is actually important and a great opportunity to start your cat or dog on an oral care regime. And if you're already diligent about your pet's dental health, think of it as a chance to learn more about how to properly take care of your pet's teeth.
Why on earth would the powers that be dedicate an entire month to animal dental care? Well, the answer is simple: it's incredibly important. In fact, besides a health diet and weight maintenance, keeping your pet's teeth and mouth clean and free of periodontal disease of one of the most crucial things you can do for their overall health.
Gingivitis, gum disease, rotten teeth, and poor oral hygiene can wreak havoc on your pets' body, far beyond their mouth. It's not all about fresh breath and pearly whites. In fact, periodontal disease can cause sepsis, bone infections, heart disease, heart valve infections, high blood pressure, kidney problems, and liver abscesses.
The most effective way to maintain your pet's oral health is by getting bi-annual professional veterinary dental cleanings. Then there's at-home care, which is just as important. Most pet parent's start off with the best intentions, but it can be difficult to keep up with your cat or dog's teeth, simply because most pets don't particularly like having their teeth brushed. Luckily, there are plenty of modern scientific solutions that can help you keep your pet's mouth healthy.
Enzymatic pet toothpaste continues to work even after you've finished brushing, as the enzymes eat away at tartar and plaque. There are also dental hygiene additives that you can add to your pet's drinking water that can help fight the formation of plaque every time they take a drink.
Of course, there's also our smileSPRAY. This amazing product from Green Dog Dental is one of the most effective and easiest ways to maintain your dog's dental health.  Use it three times a week on your dog for healthier gums and better breath. The blend of essential oils and other natural products will help eliminate bad breath caused by tartar and plaque build up and will help keep your pet's mouth and teeth healthy and clean.
 How will you celebrate animal dental hygiene month??